Delivering on our uSync Roadmap we have pushed the first beta releases out for a number of the uSync Expansion Pack packages.
These first releases give us an opportunity to show you our progress and get some feedback on the things we are doing.
uSync.PeopleEdition
Sync Members and Users between umbraco installations!
uSync.PeopleEdition brings 4 new sync handlers to usync
Member Handler
Member Group Handler
User Handler
User Group Handler
Together these four mean you can export all the member or users from one umbraco site and import them into another*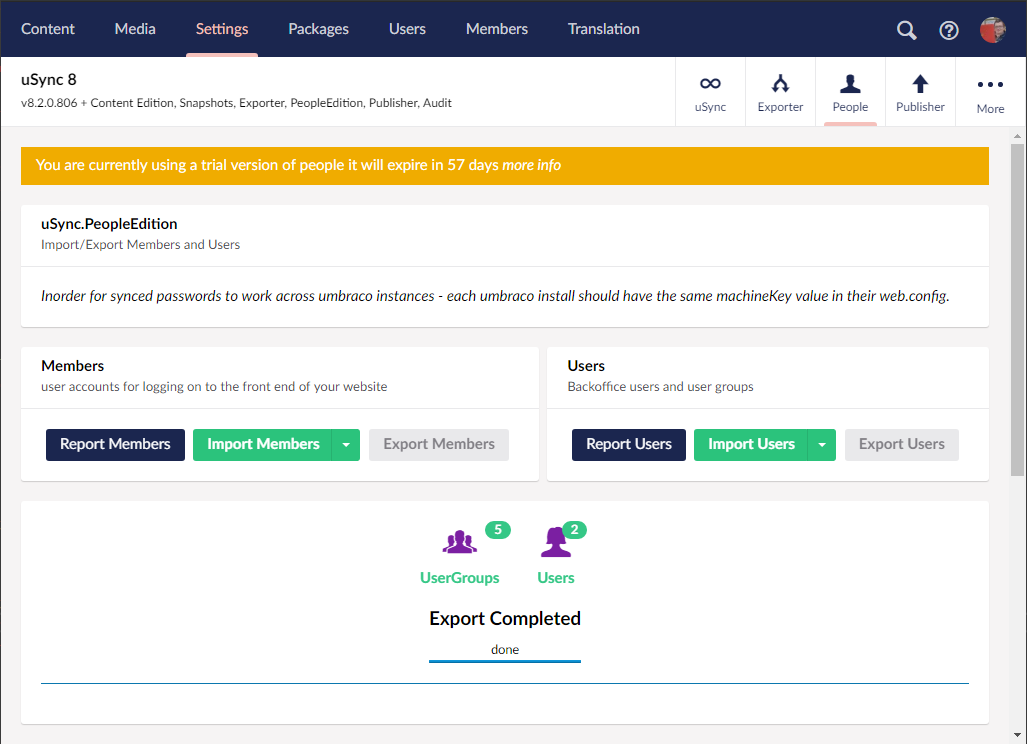 By default the handlers are disabled from the main sync that is all your main uSync Imports/Exports will not include members or people, but you can use the people dashboard to perform these syncs into the uSync folder.
Enabling these handlers in the main sync does open them up to being used in the group imports/exports and you can even create snapshots of members or users to migrate to another site.
N.B. Passwords & Admin
in-order for passwords to sync correctly all sites being synced must share a machine key setting
For security/sanity reasons uSync.PeopleEdition will not import over the main umbraco admin user, just so things don't break